Feature:
*Counter top style and all stainless steel body durable and easy to clean.
*3 /4 burners , electronic ignition.
*Automatic rotary and the bar can be taken out for string meat.
*LPG gas or NG is ok , but need to inform us first .
*Fast heating and High efficiency,brief in use .
* Factory direct sale and high quality
Terms of Use
1.Supply voltage must be compatible with the machine.
2.Use of gas cans, trachea, joints, regulators must be safe and reliable, can not have leakage phenomenon.
3.Burner is strictly prohibited beat and wash with water.
4.Longer period of time after use or leave the device must cut off the air (electric) source.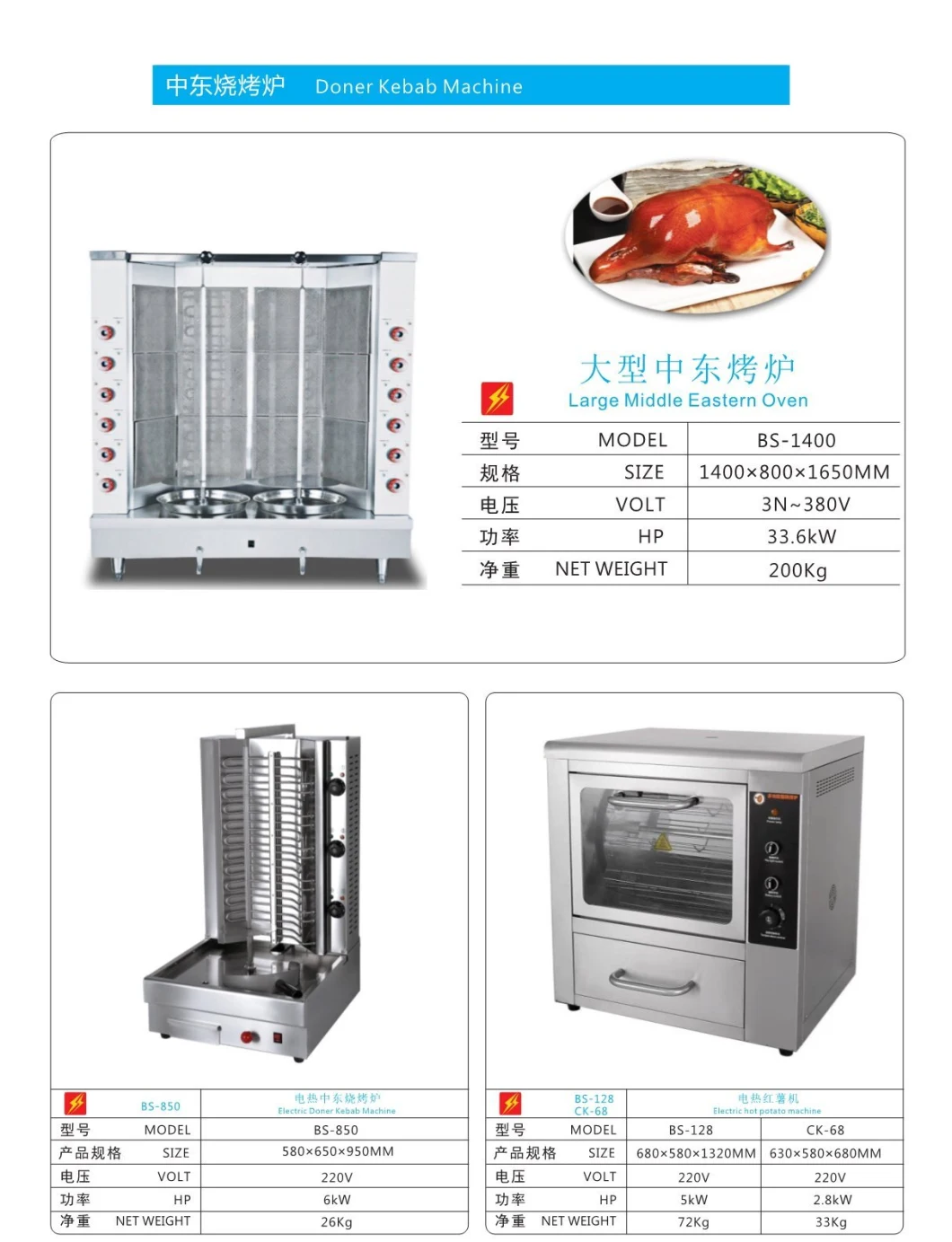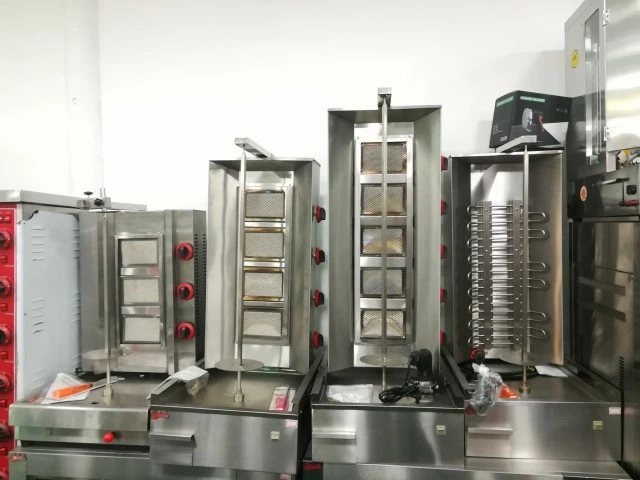 With more equipment and pls contact us,
we will send the catalogue for you to choice.