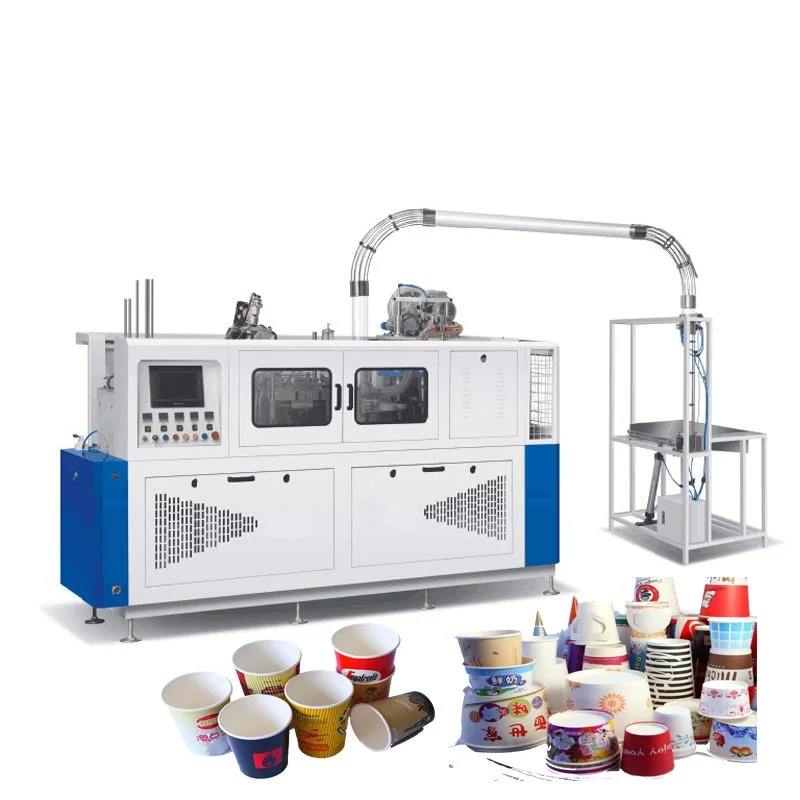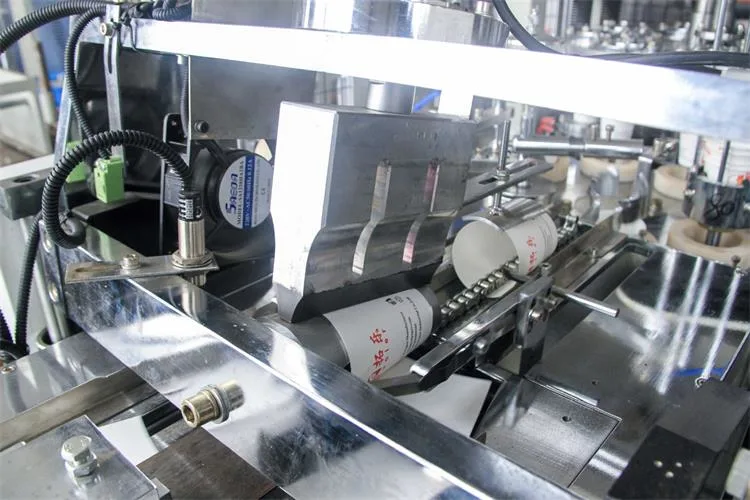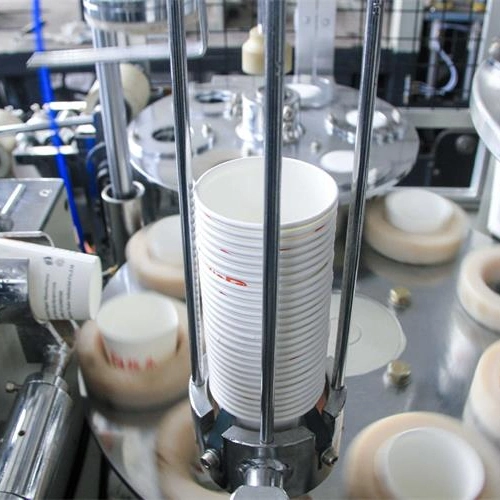 product presentation:
Full Automatic debao ruida ultrasonic paper cup making machine price china high speed coffee paper cup forming machine
To produce the cups, a special coated paper with one-side or double side PE lamination is used. Pre-cut paper is feeding automatically to a cone mould, and then the two edges are welded by normal heater or ultrasonic without any glue. And at the same time, the bottom paper roll is die cut and fed to the cup. Then, the cup bottom is preheated and folded with the bottom paper to heating, knurling, curling and final step the paper cup is finished and delivered.
DPJ-A12 paper cup machine is an automatic machine with multi-working station, which runs a procedure of single pe coated or double PE coated, paper cup fan feeding, cup side welding(by heater or ultrasonic), silicone oil lubrication, bottom punching, bottom preheating, bottom folding, bottom knurling, top curling and cup discharging. It has the function of photocell detection, failure alarm, with the advantage of humanism design, safe operation, easy maintenance and durable running. It is an ideal equipment of making disposable paper cups for all types cups (hot and cold drink, coffee, tea, ice cream cup an so on.)
Model

DA-A9

DA-A12

DA-A22

DA-12

Paper Raw Material

Single/Double PE Coated Paper(Both OK)

Paper Specifications

150-350 g/m2

150-350 g/m2

170-380 g/m2

150-350 g/m2

Cup Size

3-9oz

3-12oz

16-22oz

4-16oz

Speed

60-70 pcs/min

65-75 pcs/min (Gear box)




70-80 pcs/min




(Open Cam)

55-65 pcs/min

75-85 pcs/min

Power Supply

380V /220V 50Hz

Total Power

4.8 KW

6.0 KW

6.0 KW

6.0 KW

Gas Source

0.4m3 /min

Weight

1100KG

1500KG

1800KG

2200KG

Packing Size

2.00*1.10*1.60 M

2.75*1.15*1.65 M

2.95*1.15*1.80 M

2.60*1.15*1.65 M