Healthy ECO = Aluminum Foil Container Paper Lid
Supply All of Laminated Aluminum Foil Container Lids




We supply PET Film/Aluminium Foil/PE after laminated, printed etc. Kinds of design in best quality grade.
It provides the ultimate water vapour and oxygen barrier. Market is very big with lower investment. The profit is higher than Aluminum foil container project!




Lid types:
1. Aluminum Foil laminated with White-Gary or Ivory Board Paper;
2. Silver PET Film laminated with White-Gary or Ivory Board Paper;
3. PE Film laminated with White-Gary or Ivory Board Paper;
4. Gold PET Film laminated with White Paper;
Common thickness:
270gsm,320gsm,370gsm,420gsm,470gsm,670gsm
Packing by shrink film or plastic bag.100pcs/bag,10*10/ctn
Our Container Lids are having under noted major advantages:
1,The Laminated Paper Lids are free from wrinkles and any air piping whatsoever.
2,We supply them at rock bottom price not to be matched from any corner of the globe keeping quality intact.
3,The material used in Lids are Virgin/First Quality and at the same time food grade.
Common size :
Middle East size:
| | | |
| --- | --- | --- |
| 8325:94*122 | 1065L:130*177 | 1002/3:201*301 |
| 8342:115*140 | 1067L:103*197 | 1003/3:168*17 |
| 8357:151*151 | 1160L:142*240 | 1004/3:145*247 |
| 8367:106*197 | 1076L:135*200 | 1001:253*310 |
| 8368:118*190 | 5047L:159 | 1028:182*52 |
| 8389:132*202 | 5080L:182 | 1009:237*237 |
| 8582:171*220 | 1198L:204*303 | 1025:96*126 |
| 73365:254*309 | 1185L:184*249 | 1010:175*220 |
| 83180:236*236 | 1320L:253*308 | 1020:160 |
| 83190:208*305 | 1120L:168*215 | 1013:113*142 |
US AND CANADA Size:
7'(181mm) 8'(208mm) 9'(226mm) 1LB(114*140mm)
2.25LB(150*210mm)
UK Size:
NO2:145*116mm NO6A:106*196mm
We can die-cut any size as per customers requirement for other market.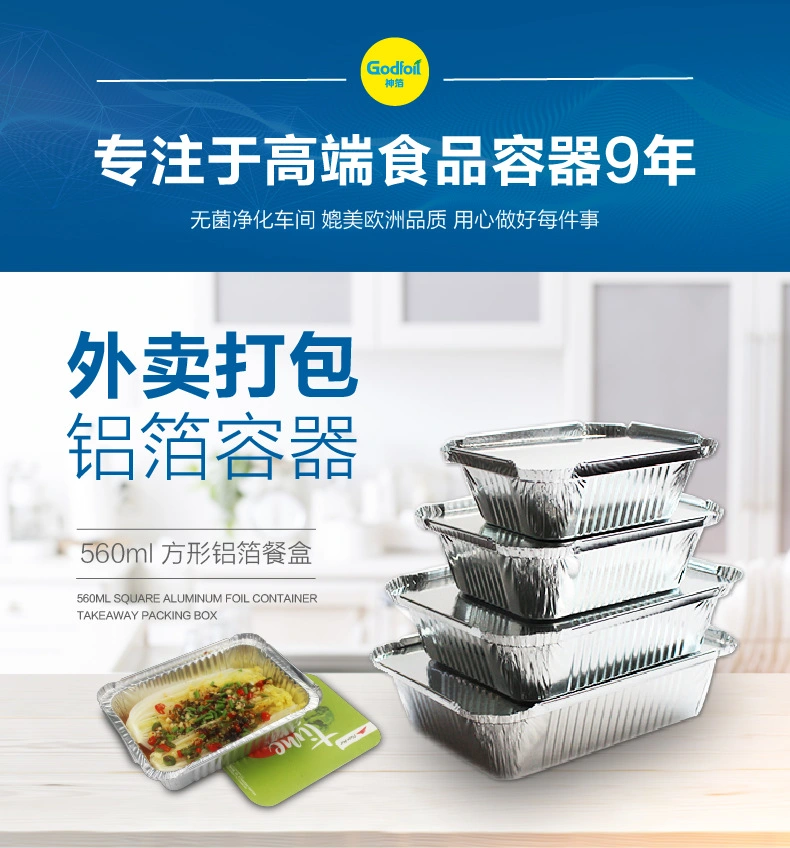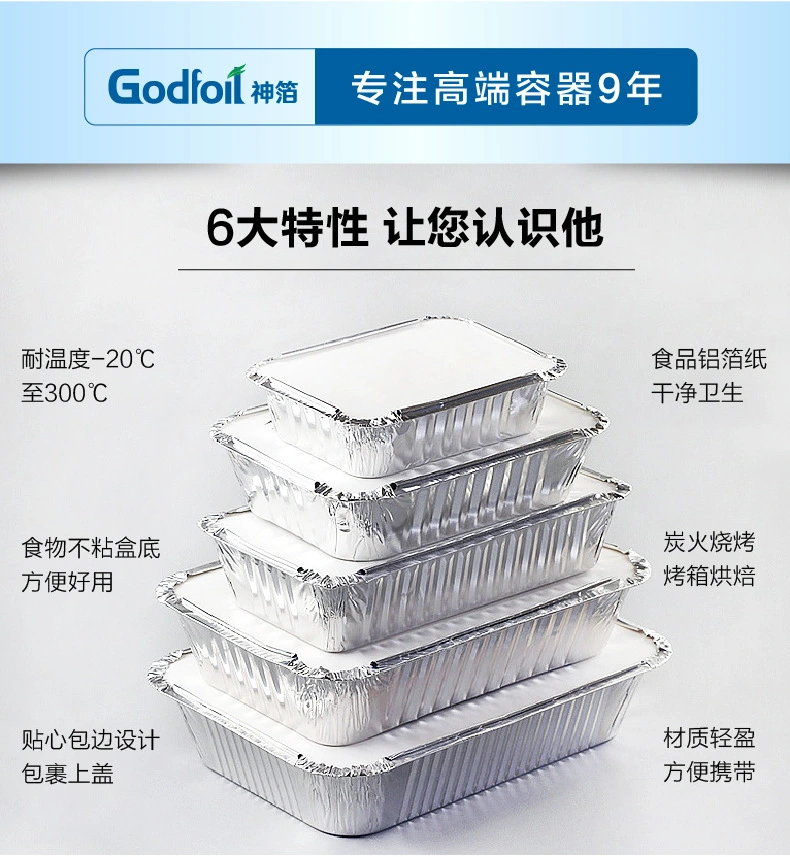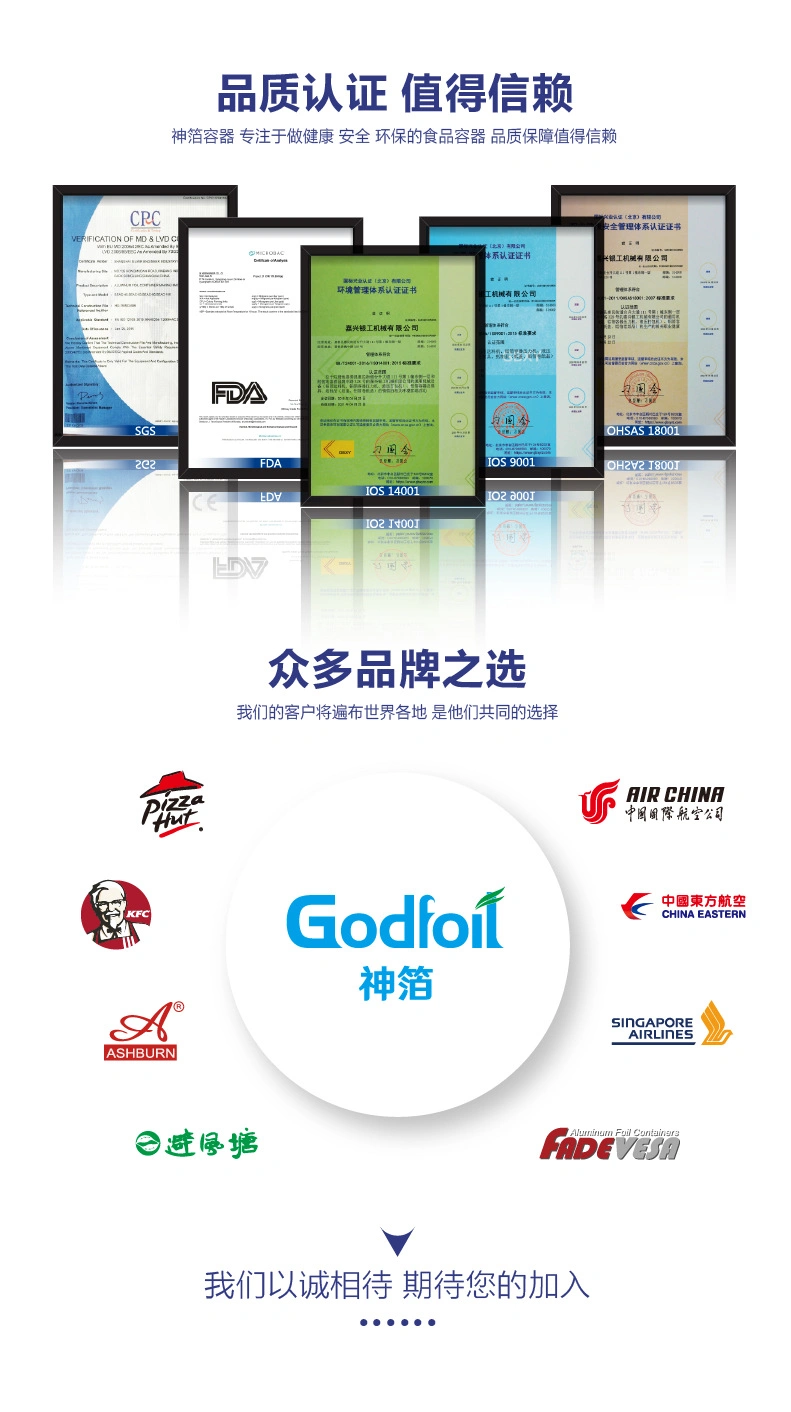 About Paper Lid for Aluminum foil container food packaging from Us.


We supply PET Film/Aluminium Foil/PE after laminated, printed etc. Kinds of design in best quality grade.
It provides the ultimate water vapour and oxygen barrier. Market is very big with lower investment. The profit is higher than Aluminum foil container project!



Principle & OEM




We abide by the strictest principle of mutual benefits, and aspire to establish long-term relationship with loyal and new customers. We can also facilitate Original Manufacturer(OEM) orders to meet customized requirements.




Healthy & Environmentally Friendly




1.Low MOQ: It can meet your promotional business very well;




2.OEM Accepted : We can produce your design on better way;




3.Good Service : We treat every client as our own sales department, design service free;




4.Good Quality : top new auto production mould with automatic machines to make quality only;




5.Fast & Cheap Delivery: very close to Shanghai Port, lower cost and save delivery.





Cover types:


1. Aluminum Foil laminated with White-Gary or Ivory Board Paper;
2. Silver PET Film laminated with White-Gary or Ivory Board Paper;
3. PE Film laminated with White-Gary or Ivory Board Paper;
4. Gold PET Film laminated with White Paper;
5. Laser Film laminated with Ivory Board;


Why Choose Us?




1. Base one SilverEngineer® Smart Automatic Machine and Moulds factory, we could building the AFC solution unique brand.




2.We provide customized service. We can design according to customer special needs.




Such as Shape, Size, Color, Logo, etc.




3. We own strong production capacity and large amount stock.




So we have the ability to provide quick delivery.




4. We can provide most professional and considerate service for customer.









Q:Are you manufacturer?

A:Yes,we are a manufacutrer.

Q: Do you offer free samples?
A: Sure,we are gald to send you free samples But currently we need you to kindly pay the delivery charge on your side if you'd like to have our samples.


Q: Do you accept customized orders?
A: Yes, we do. Your customized orders are always welcomed. Please kindly offer us your samples or drawings so that we can customize the products according to your preferences.

Q: Is the aluminium foil container lid safe?
A: Yes,we use aluminum foil food grade aluminum foil, stable performance, easy oxidation, safe and reliable.

Q: Is the aluminum foil container lid easy to break ?
A: This aluminum foil container thickening material, flexible and strong, smooth surface, high temperature, normal use will not be damaged.

Q: Can be placed directly on the charcoal well? Will leak?
A: No problem, charcoal grill, microwave oven, oven can be used, normal use will not damage and leakage.

Q: Do aluminum foil container have any taste, clean?
A: Aluminum alloy foil material, no smell. Production and packaging process will be strictly controlled, clean food boxes.



Keywords: aluminum foil container machine,aluminum foil container tool, aluminum foil rewinder,aluminum foil machine,aluminum foil container making machine, aluminum foil wrap, aluminum foil container mould, aluminium foil container machine, aluminium foil container making machine, aluminium foil container production line, aluminium foil container mould.