1.Description: The Double Wall design will keep your hands from heat or burn. there is a outer wrap outside of inner cup. Which is an extra insulation.
2.Capacities: Available in several sizes 4oz ,8oz,10oz,12oz,16oz,22oz. special size can open mould for you.
3.Material: High-quality food grade paperboard , PE lined .
4.Printing: Double wall paper cups for coffee can be custom, printed up to 9 colours .Both of offset & flexo printing are available with food grade ink .
5.Brand: Provide OEM service. Your logo can be printed on the cups
6.Certification: SGS, QS, Disney authorized
7.Package: 20pcs/bagx50bags=500pcs/ctn.
8.Usage: Double Wall Paper Cups are suitable for serving the hot drinks including tea, coffee, milk, and beverage
9.Advantage: Not necessary to use cup-sleeve and easy to take away without burn your hands.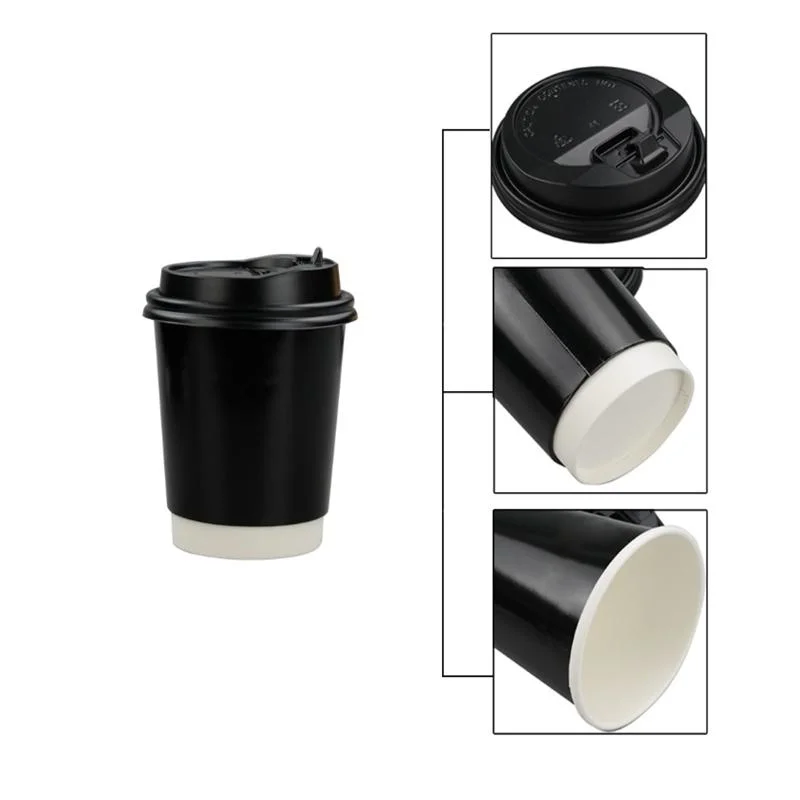 Double wall paper cups&lids Specification:
CATEGORY

DESCRIPTION

WEIGHT

DIMENSION(mm)

PACKING

(pcs)

Top

Bottom

High

Paper cups

8oz hot cup

9.15g

80

55

90

1000

12oz hot cup

11.5g

90

60

110

1000

16oz hot cup

13.88g

90

60

140

1000

Lids for paper cups

fit 8oz dome lid

2.7g

80

1000

fit 8~16oz flat lid

3.2g

90

1000

fit 8~16oz dome lid

3.2g

90

1000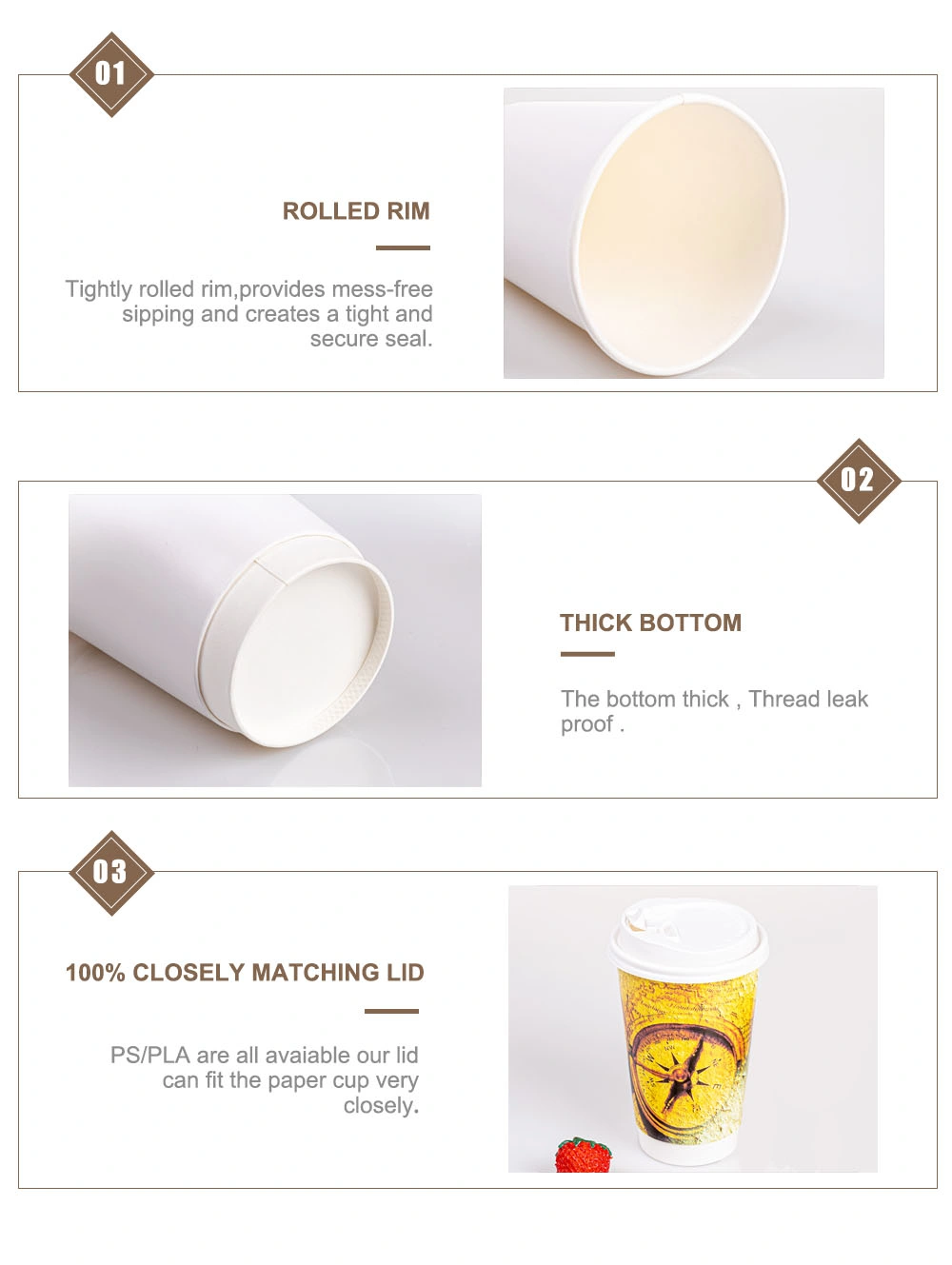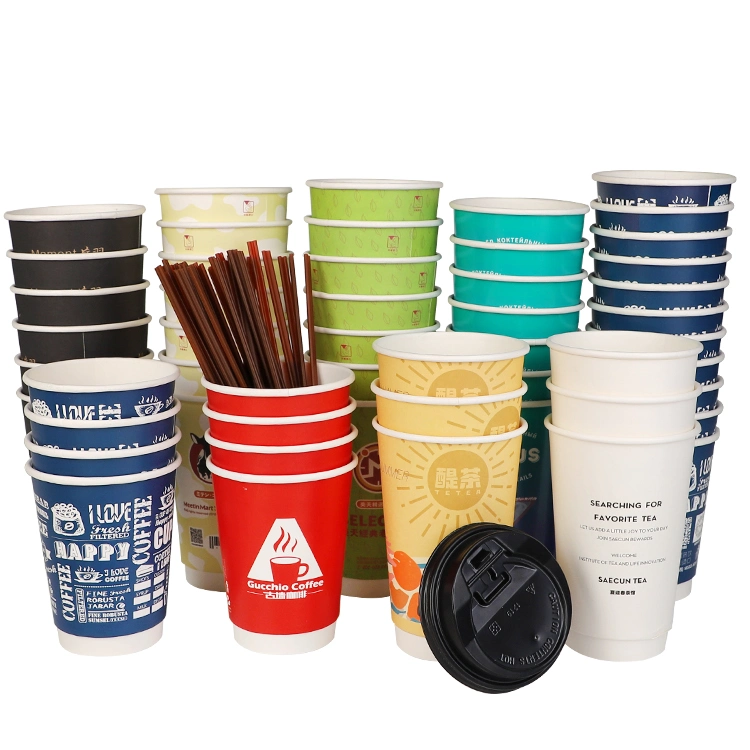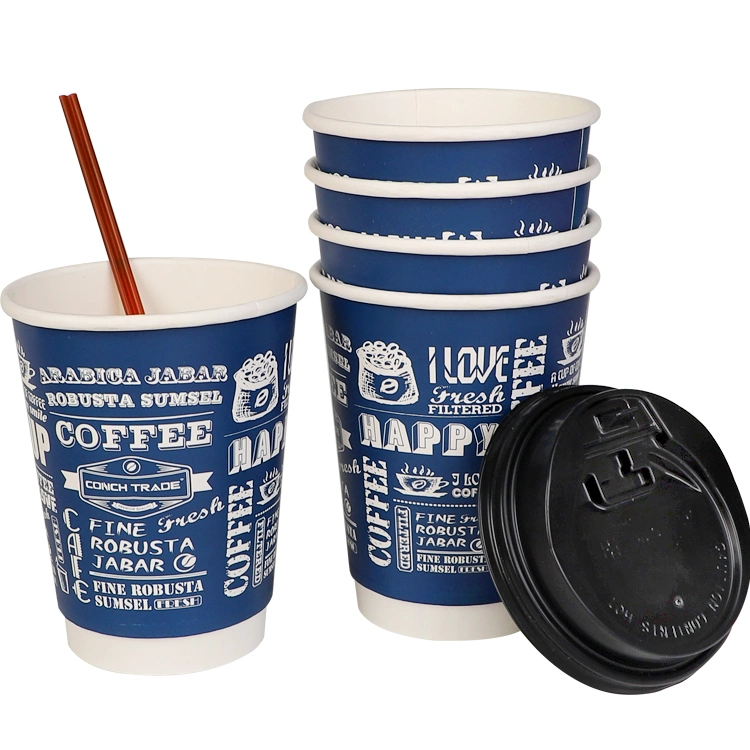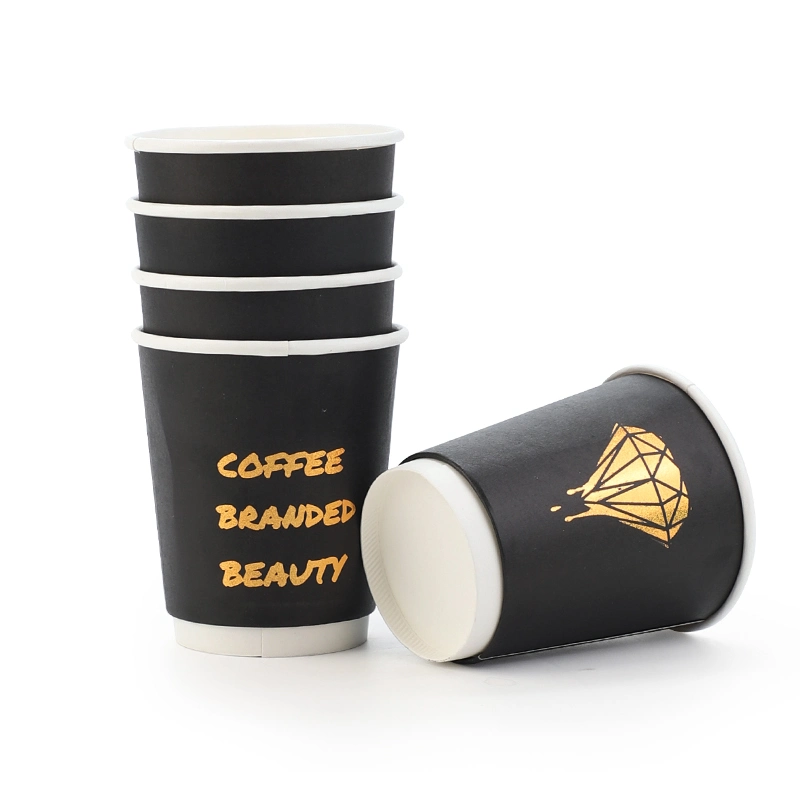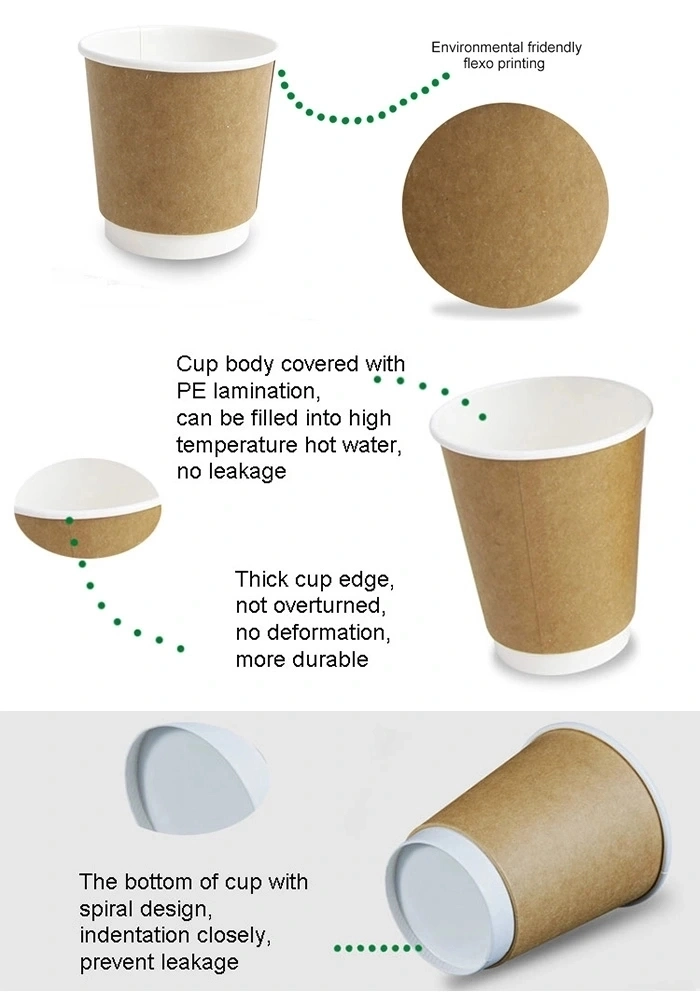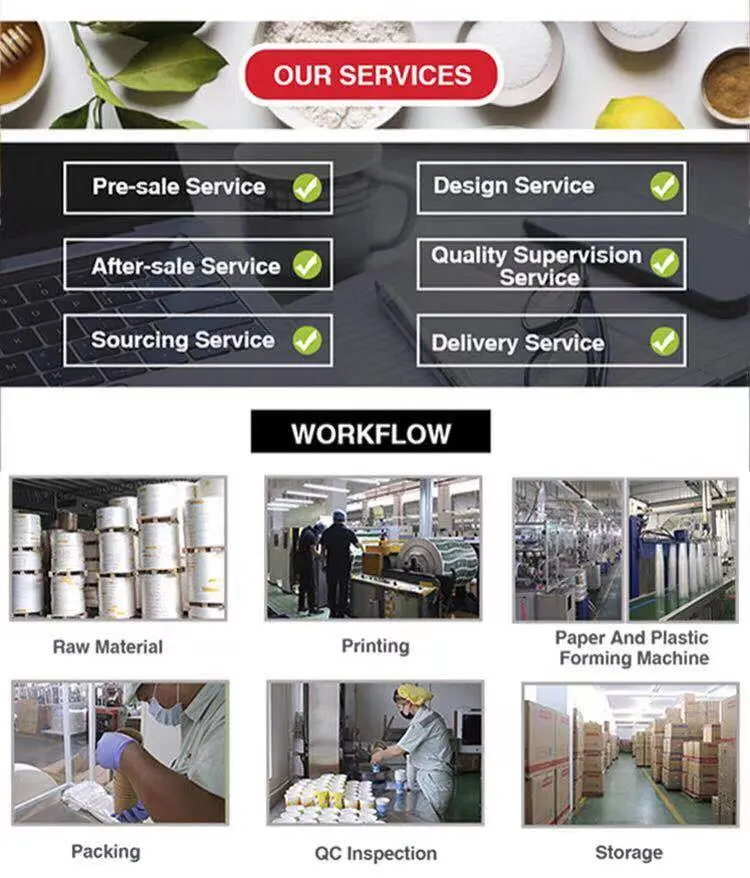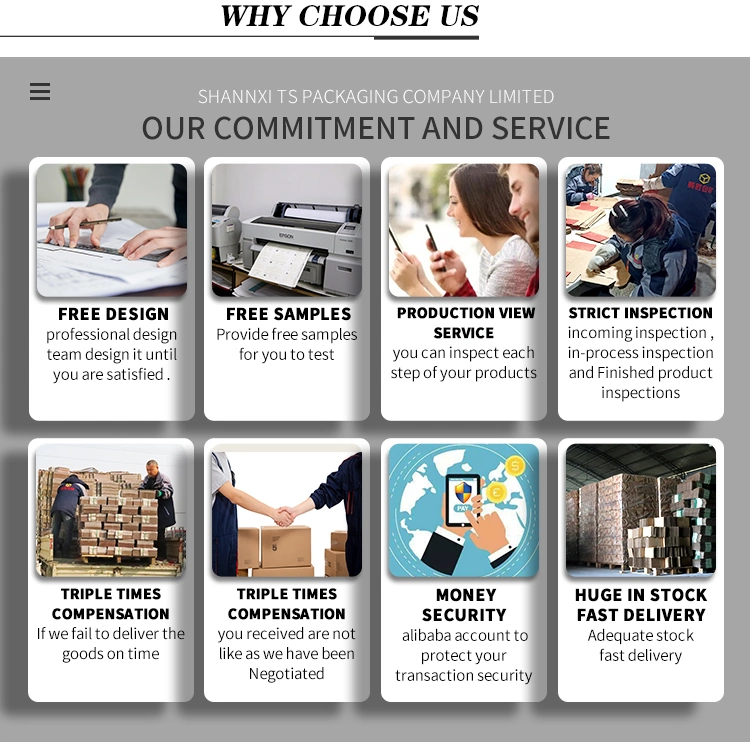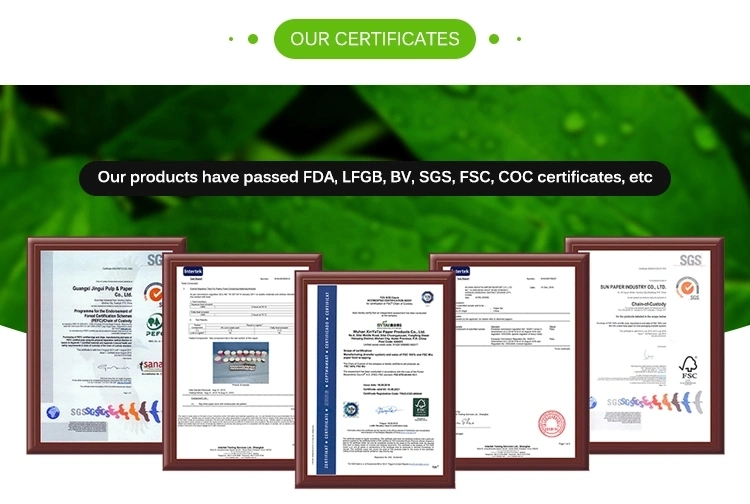 1.What are the materials? Is it food grade?
Our general materials are national food grade coated paper and PE coated paper, which is certified with ISO9001, QS, etc..

2.How to define the volume of paper cup? Full or 90%?
We measure the volume by water and will provide both for you reference.

3.How to control the leakage problem during the mass production?
We have strict quality control system. We adopt regular sampling during the production.

4.How thick the PE film is?
The paper is usually coated by 18g PE film.

5.How is the sealing for the cups?
Different market has different requirement, we can provide some samples for you to test and check.

6.Will the cup get wet and soft after refrigeration?
Advanced technology helps us to get this kind of problem solved.

7.Does the cup have peculiar smell?
The printing ink we use is no irritating smell, it is food grade.

8.What auxiliary products can be provided?
Normally are the lids and spoons. If have other auxiliary products wanted, please provide related information, we will do best.

9.How many colors can be printed? Will it fade?
Normally print 4 colors, but can add spot color (PS: add color will need to pay the color plate charge).And it won't fade because the printing will be protected by glossy layer or films.